This Leaked Video Of An Applebee's 'Dollarita' Being Made Is Upsetting Customers
It is pretty well-documented in the world of bar and dining services that Applebee's have been struggling to win over millennials, with the chain closing 99 locations in 2017. However, now the chain is trying to make a comeback by giving millennials, and other customers a much better deal: a good meal at a good price, and not to mention some cheap drinks.
Just last week, in fact, America nation went into hysteria after hearing the news that Applebee's would be handing out Dollaritas, margaritas for a dollar, for the entire month of October.  Whether you're up for it or not there is something oddly beautiful about the thought of entering the store with $10 and leaving with someone's aunt or uncle.
Off the back of the deals on National Taco day, it looked like Applebee's was going from strength to strength, gaining the hype it so needed with millennials that had been passively dismissing them into a slow decline.
But the excitement dwindled recently when a video of an Applebee's bartender making a Dollarita was shared online. It shows the current promotional drink being made in a very unappealing way (and how it's kept in some questionable buckets).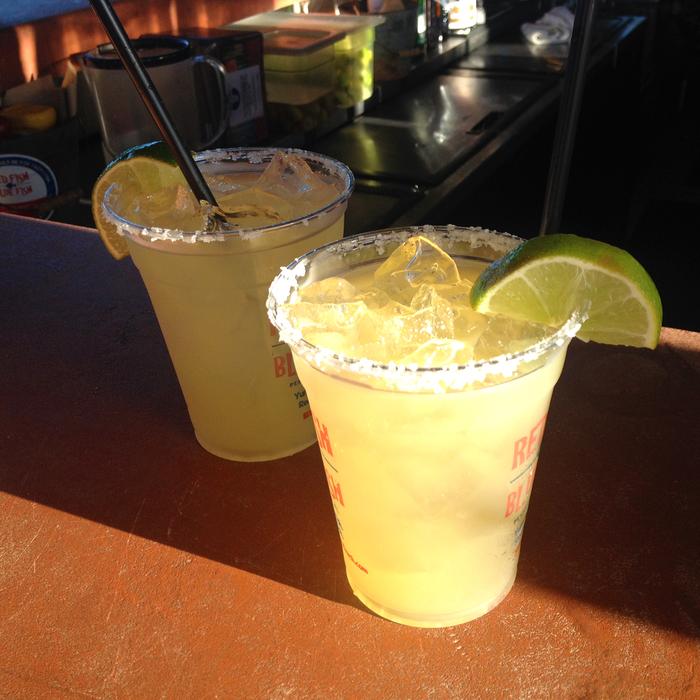 According to the video, Dollaritas are made by mixing together one gallon of margarita mix concentrate, a one-gallon bottle of Well tequila and three gallons of water to fill a five-gallon bucket.
The person shooting the video write the caption "If 'the Dollarita is your life,' you're an animal who can't taste things. My life as a bartender for the month of October is strictly making Dollarita backups and pouring dollaritas #f***thedollarita".
On the blog, The Bitchy Waiter describes the Dollarita as "horrifying." The Bitchy Waiter continues "for the servers, it's terrifying to see customers like you clawing at the front door for cheap margaritas like a pack zombies desperate for more brains. For you customers, it's scary because those margaritas are gonna suck. Seriously, they're a dollar, so what do you expect?"
The unnamed bartender claims that their location makes 12 gallons of this "swill" each and every day. If we assume every store works at a similar pace, with over 2,000 locations at Applebee's, that translates to over 720,000 gallons that the chain is using up this month, with at least 430,000 of those gallons being straight-up tap water.
The original post came from the blogger The Bitchy Waiter on Friday, and since then, the video has gathered over 13 million views and been shared countless times on Twitter and Instagram. A quick search of #dollarita will bring it up almost instantly.
She confesses she's yet to have one but she's had the full price version and didn't think much of it, saying it tasted like sour mix and Splenda blended with ice and tequila-flavored Now and Later (artificially flavored, as described on the packet).
Arguably this is how most large-scale margarita mixes are made so there isn't much to faff on about. Think of it like your typical college party juice. You could even use this recipe the next time you have your thirsty friends over.
The Bitchy Waiter pleads that if you do decide to go to Applebee's and get battered on cheap margaritas, at least think of the servers. Remember (or at least try to) that they are busting their asses carrying dollar drinks for nowhere near the same amount of return. Do your best to tip them generously. They could make your night even better or at least stop you from making bad decisions.
And with an alcoholic beverage as cheap as a dollar, who was really expecting more from these Dollaritas? Also, had you considered that the supposed Applebee's bartender who "revealed" how the Dollaritas are made, might have made it all up? Well, that's exactly what spokespeople on behalf of the restaurant are saying.
"We have not been able to confirm that this is an Applebee's bartender, and the person in this video did not follow the proper preparation instructions for the Dollarita," an Applebee's Spokesperson told Fox News.
The spokesperson then added that the actual recipe for the Dollarita includes one-part tequila and three-parts margarita mix, served on the rocks.
"Despite not knowing whether or not this video was valid, we reached out immediately to our franchisees to reiterate the correct approach to making our margarita that is being offered in restaurants nationwide for $1 as our Neighborhood Appreciation Drink," they said.
Personally, I'm always up for a good deal, even if the end product isn't, well, the best.