This is the pizza you should be eating this month, according to your zodiac sign
The clocks have gone forward, the temperature's risen and I'm still having a bit of a stomachache from eating 157 chocolate eggs. Easter has come and gone, and just as Jesus died and came back to life, so too have the days begun to lengthen, and shoots of green have begun to appear in and around the cold grey of winter.
This is all a roundabout way of saying that April, with its light showers and its Fools' Day, is here, and for you Aries babies, that can only mean one thing: happy birthday! You should have a pizza to celebrate! Pizza is great for any occasion (including birthdays), but depending on your star sign, some are more suitable than others. Whether you're a Leo, Gemini or Pisces, read on to find out the pizza you should eat, depending on your zodiac sign!
1. Aries
If you're an Aries like me, you'll already know that you're a focused, determined and passionate person. But in this month of your birth, you'll find that your fiery tendencies are even more fiery than usual. You might find yourself feeling the urge to yell at the person who cut in line at Starbucks, or tell off your work colleague who ate the lunch in the fridge that was clearly marked as yours - but take a deep breath. Have a Buffalo chicken pizza to match the fire in your soul - and remember that as long as you have pizza, life will be okay.
2. Taurus
Right now, you might be feeling as if everything's up in the air at the moment - whether that's a relationship, job situation or that project you're working on right now which seems to have been stuck in the same place for so, so long. April is a great time for you to take stock, reflect on where you are right now, and the best pizza for that is undoubtedly the stuffed crust. So order an extra large, switch on the Netflix, and use that extra cheese to find yourself once more.
3. Gemini
Over the winter months, you've probably been in deep thought about a few things in life, but now that it's officially Spring, it's time for you to get out there again, and engage with the outside world! Catch up with friends, rejoin that book club you abruptly abandoned - and when you get all of your friends together, be sure to fill everybody's stomachs with a nice Neapolitan pizza. Sometimes, all you need is mozzarella and good company.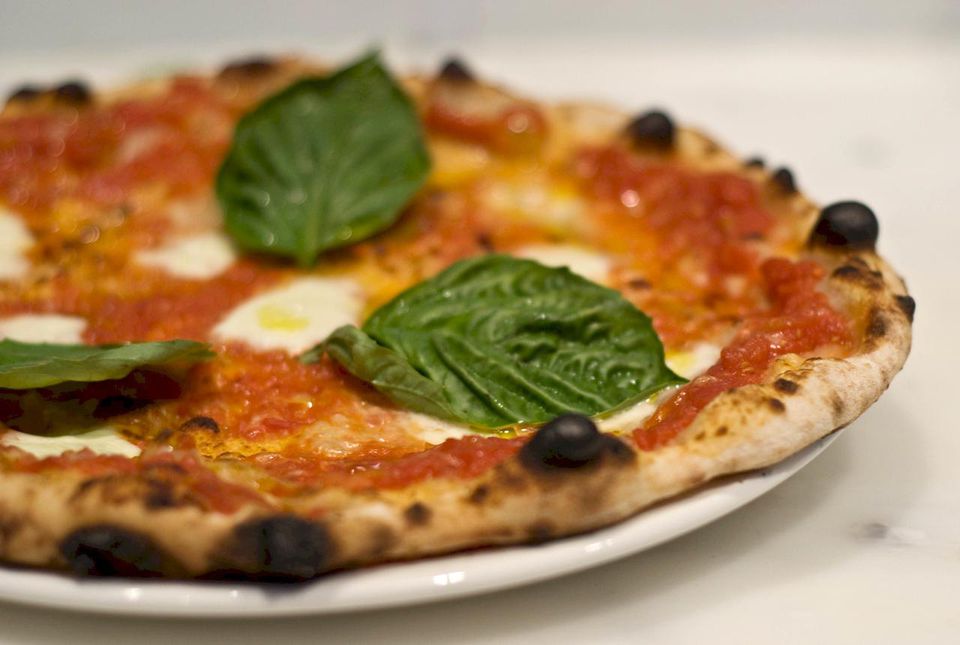 4. Cancer
This month, you Cancer folk might have to be putting in a little extra effort than you bargained for, whether that be at work, at home or otherwise. You're feeling frustrated, but it's important to realize that not everything is in your control. So instead of abandoning it all to build yourself a cabin in the woods and live in complete isolation, order yourself a thin slice of cheese pizza, New York style. That means one giant slice on a greasy paper plate. Folded, of course, for maximum eating pleasure.
5. Leo
Let's be honest, Leos: you need a change of pace. Whether that's slowing things down or kicking things up a gear because you're just so bored, life isn't moving at the speed you want it to, and it's driving you nuts. So this month, take the opportunity to try something different, and when we're talking pizza, what's more different than a Hawaiian pizza? Sure, you might take offence at having to eat pineapple on a pizza, but even if you don't like it, it's still a brand-new experience, and that can't be a bad thing.
6. Virgo
As 2018 hurtles hurriedly into its second quarter, it's time for you Virgos to take a step back, and bask in everything you've achieved recently. You really don't do that enough, you know? You're always hungry for more (and never too patient), so take the time to quench one hunger by ordering a sausage and pepper pizza. It might be somewhat of an unorthodox combination, but it's naturally you, and that's what makes you awesome.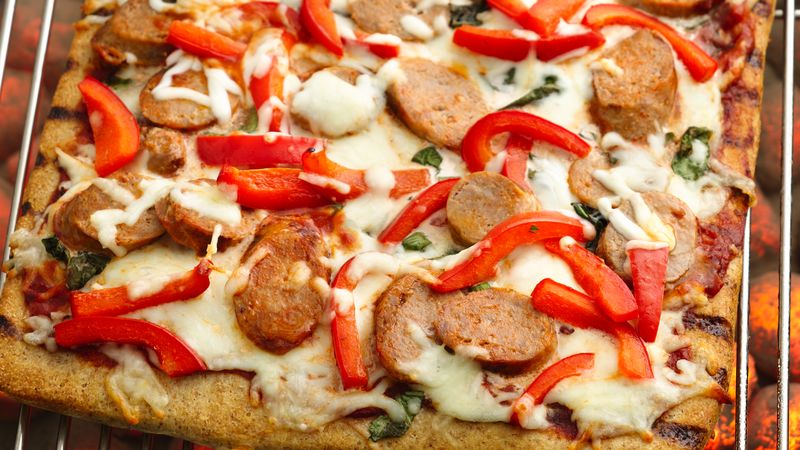 7. Libra
This month, amidst the social engagements your friends keep on roping you into, all you want is some damn time to yourself! We're to tell you, Libra friends, that your time is important, so don't be afraid to bail on a few plans for your own sake. Tell your friends that you've got some stuff to take care of, and that includes a deep dish pizza, absolutely packed to the rafters with veggies. Don't feel guilty. Treat yourself.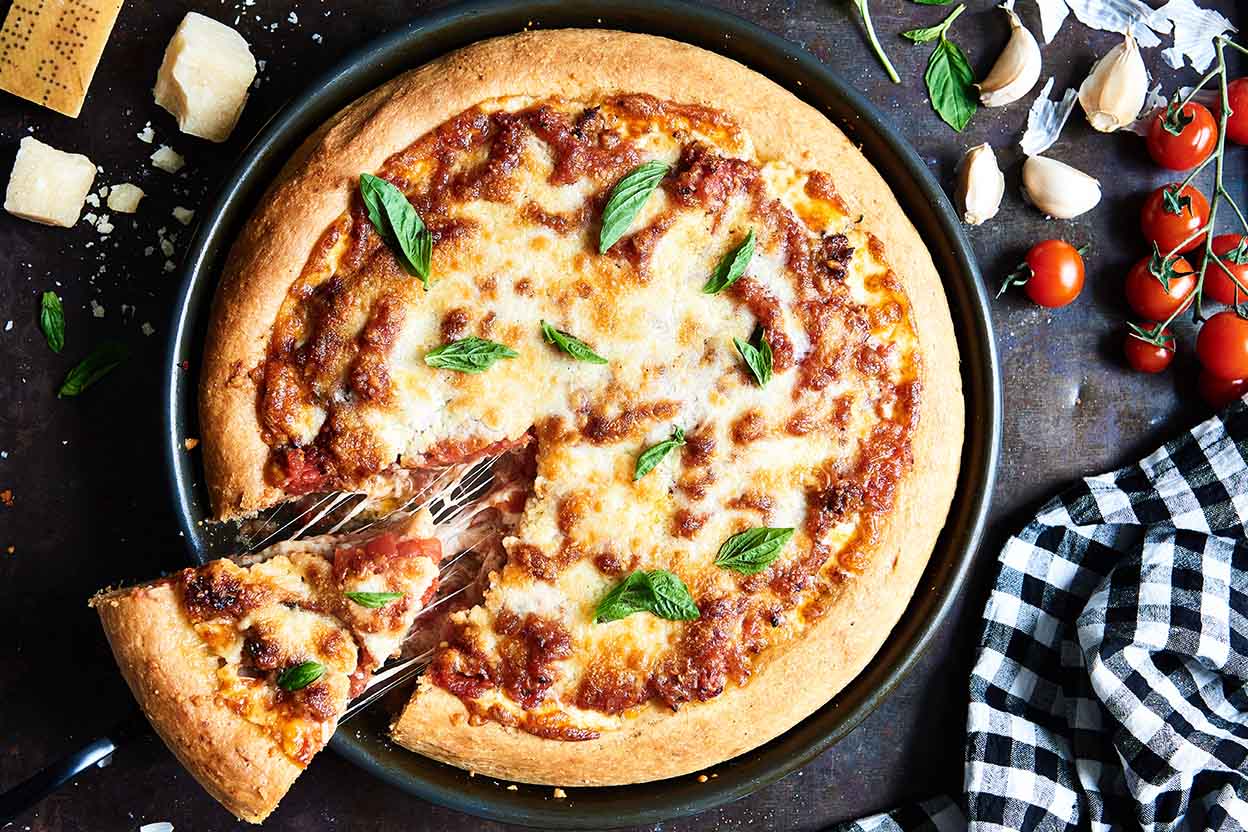 8. Scorpio
Of course, Scorpio, we know that when it comes to your work environment or your social circles, you are consistently the ideas guy or gal. But recently, it feels like your powers are on the wane: nobody's taking on your good advice or awesome ideas, and it can leave you feeling frustrated. There's only one way to get everyone back onside, and that's by wheeling in a pepperoni pizza. A total classic. But wait: there's more! As everybody gathers around your pie, whip out the honey, and drizzle that sweet goodness all over it. Look everyone directly in the eye as you do so. They may doubt you initially, but as soon as they have a taste of this combination, it'll be all anybody ever talks about for the next month. You're welcome.
9. Sagittarius
Recently, my Sagittarius friends, you might have been feeling a little untethered recently. Freer. That's undoubtedly a good thing, but as you spend dollar after dollar on extra-large milkshakes and expensive meals, a part of you wonders if you should rein it in a little. Do not listen to these thoughts. Instead, listen to your heart, and your heart will be craving a white pizza. Garlic and ricotta is everything you'll need in life, and in your curious, untethered state, why not try some jalapeños or olives? Anchovies? The world's your oyster, my friend.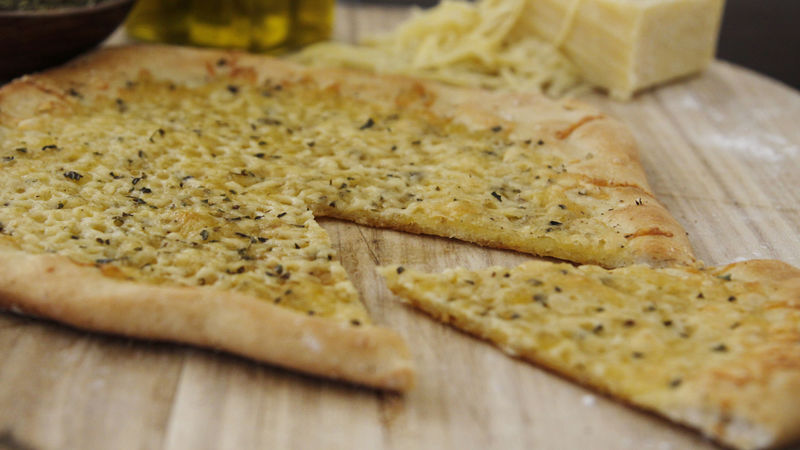 10. Capricorn
Capricorns, as we all know, your zodiac sign is the goat. Hardy, steadfast and stubborn, you might find yourself batting heads with someone in your life, and you're tired of banging your head, so to speak. Why can't they see things from your point of view? At least work's going well, giving you fresh challenges and the chance to learn, so when a new opportunity presents itself, be sure to take it. And when you get the time, tuck into a delicious Grandma pizza - a square pizza cooked in an olive oil-coated pan, topped with mozzarella. A little burnt on the bottom, but that's how you like it.
11. Aquarius
While I can't tell you what it is, you're feeling right on top of the world, having pulled off a pretty amazing accomplishment. Gotten married? Scored a promotion? Put a downpayment on your first house? Doesn't matter - whatever it is, be sure to celebrate by sinking your teeth into a delicious margherita pizza. As the fresh basil and mozzarella enters your mouth and overwhelms your senses, take stock of where you are, and where you'd like to go next. You've earned it.
12. Pisces
With your own birthday month now in the rearview mirror, you're feeling at the peak of your powers this month. Normally, your head's in the clouds and you can have trouble focusing - but recently, everything seems crystal clear. You're in the zone. You might be considering taking on a new responsibility at work or in a relationship, but you know what'll really help your decision-making process? Anchovy pizza. It might seem fishy at first... but when that pizza sauce blends with savory fish, you'll wonder why you don't eat this all the time.
Well, there you have it folks. April promises to be a big month for us all, and whatever life throws at you over the next four weeks or so, remember that you've got this. Order a pizza, dig in, and realize that everything's going to be great.