Ed Sheeran makes his staff carry this random food item with them at all times
Ed Sheeran is a celebrity that needs no introduction, and with that comes some perks us regular folk couldn't even imagine. He's travelled the world, rubbed shoulders with pretty much everyone in the world, it's safe to say he lives a lavish lifestyle.
That isn't to say he works hard though. He's been planning his career projection since he was 13. "The first five EPs then the first album + [Plus], then x [Multiply] and now ÷ [Divide]. There'll be two more in this series of five albums and then five more after that," he says. On current form, he'd only be done in 2030.
Look at his album, Multiply. It has been streamed over 3.4 billion times, sold 14 million copies and has my favorite Ed Sheeran song on it, Bloodstream. His videos have billions of views on YouTube. All of this but he's still that guy with the normal-looking hoodies and skater shoes.
While Ed is famously down to earth and low maintenance, he does have one diva-style necessity that he simply can't go without. I can't imagine such a great guy having any annoying ticks.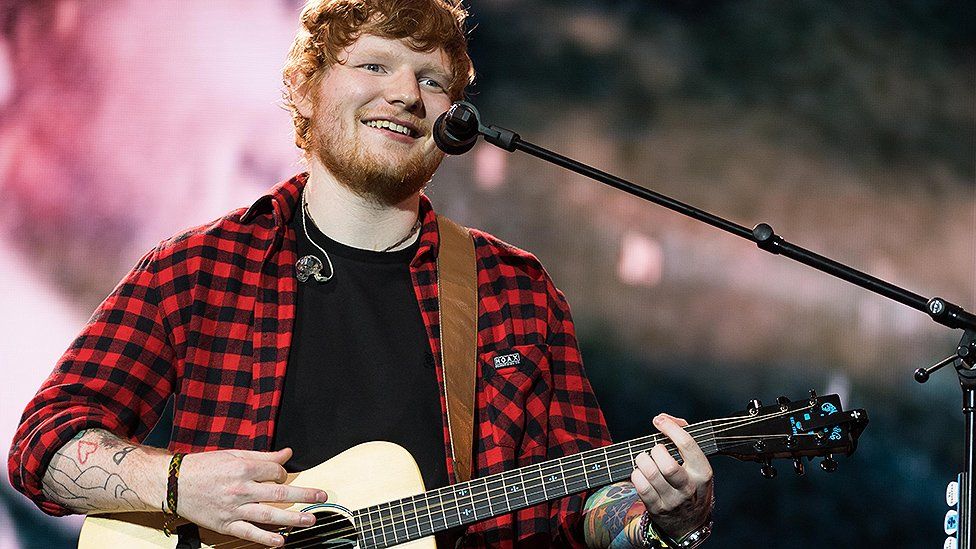 Apparently, the Shape of You singer is incredibly fond of ketchup. This obsession goes beyond having a little extra red sauce with your steak - apparently, Ed is so fond of ketchup he has specifically assigned a member of his team to carry a bottle of the condiment around with them at all times, as an insider revealed to The Sun:
"Ed's made no secret of his Heinz Ketchup obsession and has run out of patience with going to places that don't serve it while he's touring. He's made it a duty of key members of his entourage to carry a bottle wherever he goes so he can have it with everything from his morning sausage butty to upmarket dinners."
Last month, the singer even said he would go to extreme lengths for his love of the red paste. He said if he were to become Prime Minister of Great Britain, he would make it compulsory to have ketchup in all places he deems it necessary. That includes, but is not limited to, chip shops.
That sounds like a country I wouldn't mind living in one bit. Here's to hoping Ed can sort out the age-old problem of getting restaurants to stop giving you one packet of ketchup, when you both know one is nowhere near enough.
As obsessions and celebrity "must-haves" go, this one is pretty tame and inoffensive. I can't imagine anyone voting or campaigning against not being able to have ketchup as and when they please.
Hopefully this ketchup utopia Ed is trying to build makes up for all the disasters 2017 and the early beginnings of 2018 have brought. In a world where sushi may be coming from North Korea and people are putting strawberries on pizza, it's nice to know some people at the top are looking out for the little guy.