20 things you should know before eating a McDonald's
This is essential reading before your next trip to the golden arches. Whether you're a 20 pack nugget person like me or secret menu master, these things will make your next visit twice as nice. Have your notepad at the ready.
1. 16 meals are under 400 and 600 calories 
There are 16 meals you can order off the McDonald's menu that come in under 400 and 600 calories which include burgers, nuggets and egg McMuffins.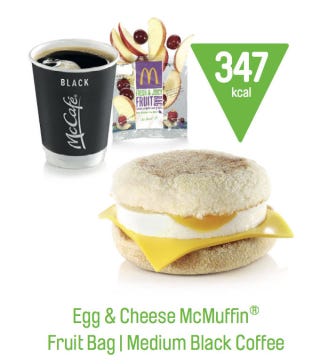 2. A McDonald's crispy chicken and bacon salad contains more calories than their hamburger
The salad comes in at 490 calories whilst the hamburger comes in at 250 calories. You could be roughly just as 'healthy' with two hamburgers.
3. The McDonald's hamburger is actually healthier than a lot of menu options
That 250 calorie benchmark is "extremely low as burgers go" says nutritionist Lily Soutter." The beef patty is made of 100% pure beef, with no additives, fillers, binders, preservatives or flavour enhancers," she adds. That's always reassuring to hear.
4. You can get extra Mcflurry toppings
An extra shot of McFlurry toppings only cost 20p extra and you can double down for 40p. This offer is only at select stores but there's no harm in asking.
5. You can make your own ice cream sandwich 
Buy a couple of cookies and ice cream cone and you're good to go. Wondering what to do with the cone? Eat it of course. Don't forget you can do the same with a McFlurry and cookies.
6. In the UK, McDonald's doesn't serve mayonnaise as a dip
It's not the end of the world as they do have it in their burgers. If you want some, ask your server, nicely, if they could fill up an empty cup with the stuff for you.
7. There are ways aplenty to 'hack' the menu
This includes making your own Chicken Big Mac or McBig Chicken.
8. In the UK there are 1,200 restaurants
Not useful per se but it's definitely interesting to know that a maccys (Britsh colloquial term for McDonald's) is never far away.
9. Some McDonald's restaurants serve premium burgers from their 'Signature' collection. 
These are made fresh to order and include The Spicy, The BBQ and The Classic.
10. McDonald's offers table service at over 400 restaurants in the UK
If you want to feel a little fancy with a fillet o fish, why not pick a restaurant where you will be served where you sit.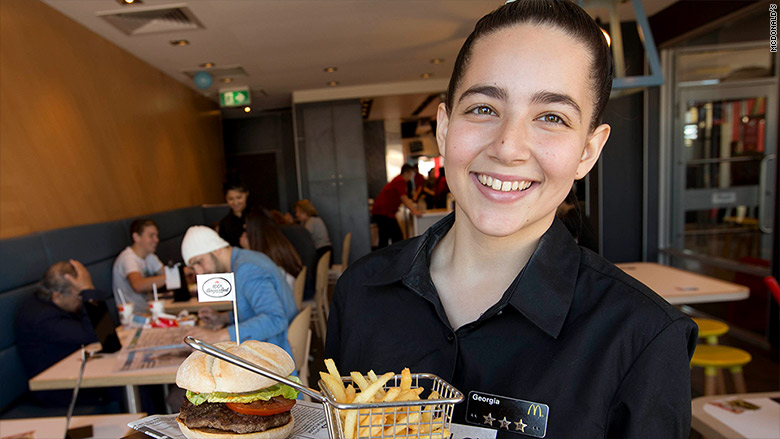 11. Always ask for a receipt with your order
According to Quora thread asking for a receipt in the UK may trigger McDonald's workers to assume you are a secret shopper, and they may give you better service as a result.
12. You can ask for an employee meal which is nearly half price
One worker on another Quora thread claims you get this for being a police officer, working at a hospital, or in the fire brigade.
13. The Queen actually owns a McDonald's Drive-thru
Again, not useful but it's cool to hear that the queen balls like that. The Bath Road Retail Park branch was bought for an estimated £92million ($120 billion) by the crown. I imagine her blasting A$AP as she pulls down the window to take her big mac home, eating and spilling fries down the side of the seat too.
14. There are still some places yet to have a McDonald's
If you get the hunger pangs in Rutland, don't expect to find the golden arches anywhere near you. It's the only county in Britain without a McDonald's.
15. Different McDonald's around the world have different special menu items
In the UK there's the Bacon Roll, Austria has McNoodles and in Colombia, there's the Pineapple Oreo McFlurry.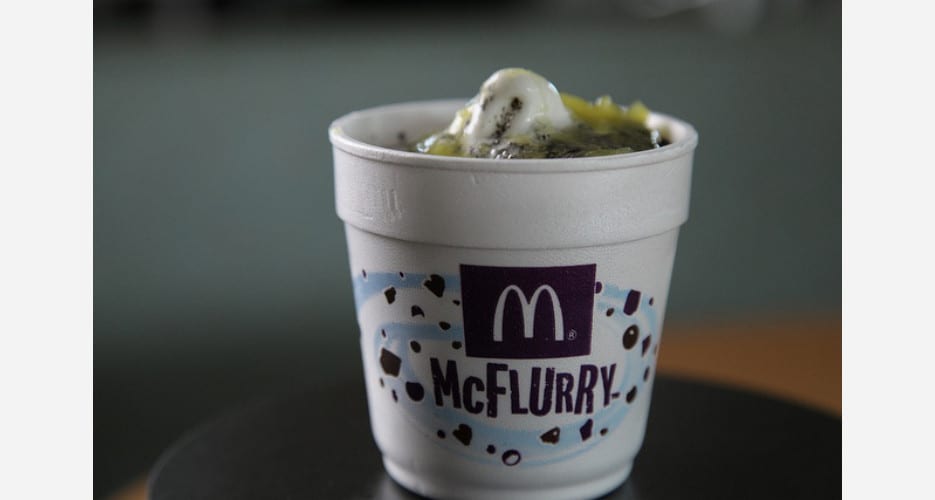 16. You can ask for your burger to be cooked from fresh
As long as you don't mind waiting a few extra minutes, you can get burgers and other items cooked fresh. Defeats the purpose of fast food but hey ho.
17. Asking for amendments will assure your order is fresh
Usually, if you ask for an amendment e.g. no cheese/extra cheese, you will get a freshly-cooked burger. Again, waiting times apply.
18. You can ask for the 'round egg' from the Egg McMuffin with anything
According to former McDonald's workers on Quora you can put the egg in other breakfast sandwiches and burgers.
19. Watch your sweet chilli dip portions 
A portion of sweet chilli dip contains a whopping 28% of your recommended daily sugar intake and could up your calorie intake by an extra 115.
20. Coke at McDonald's tastes better
Coca-Cola is given an all-star treatment and is apparently meant to taste better at this particular establishment. The way it's transported, the way it's filtered, the temperature it's kept at, what they do to the syrup, and how they serve it all impact the taste and at McDonald's, the parameters are at their optimal.
That was a lot of things but there you have it. Use your new knowledge wisely and make sure you're not getting hustled on fries. I'm off to go and try some of these for myself, looking at a chicken fillet between two beef patties does something to the brain.