17 Tumblr posts about McDonald's that will have you in stitches
Tumblr has always been a really fun place - at least it is when you turn safe mode on. Give users a relatable topic to talk about, i.e. McDonalds, and you can spend hours howling at the creative posts people come up with.
So you don't have to waste all that time searching, we've collated a list of all the Tumblr posts about McDonald's that will definitely make you laugh out loud. If not, you'll definitely want McDonald's after, so win-win.
1. The McChef
One should always practice common courtesy and food etiquette no matter where you are.
2. The round trip
One of the very few times I truly believed I was an adult was the first time I realised no one could stop me from going to McDonald's twice in one day.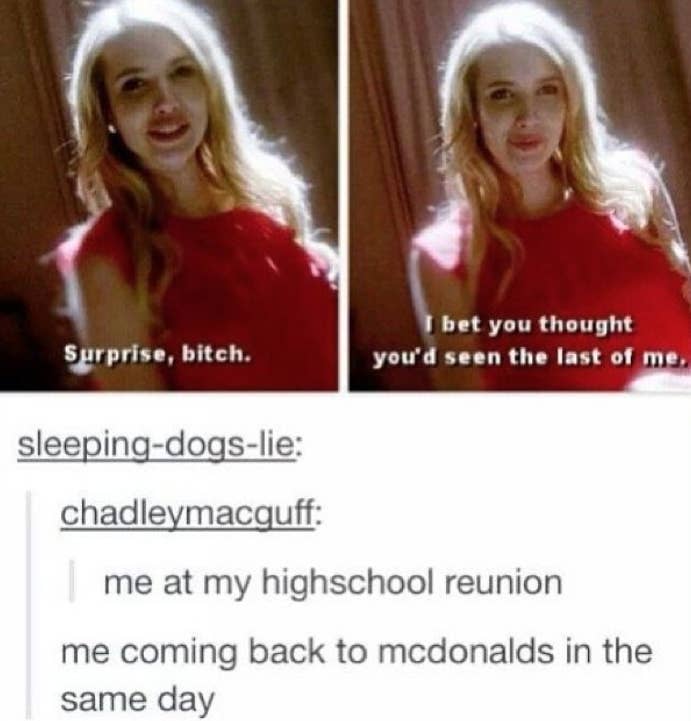 3. Relatable 
Royalty free soundtracks aren't just for trying to get work done, sometimes they can be hella relatable.
4. Shakespeare 
Culture is better consumed when it's relatable.
5. Savage 
Sadly Tumblr can still be a mean place, despite all the fitspiration and acai bowls.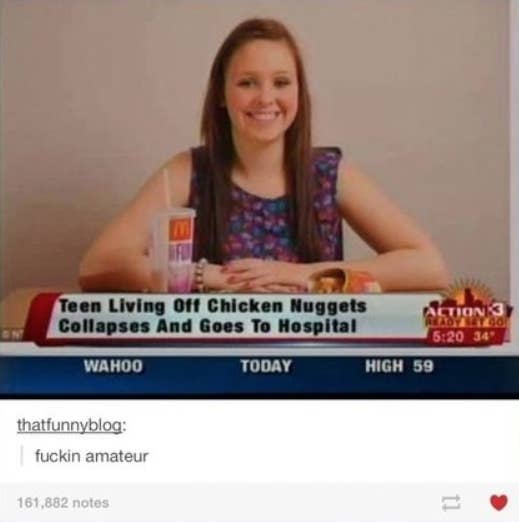 6. High-intensity exercise 
There is more than one way to burn calories.
7. Nightmares
If I had this dream I would wake up in cold sweats crying too.
8. Attack On Titan
Another example of man being the maker of its own destruction.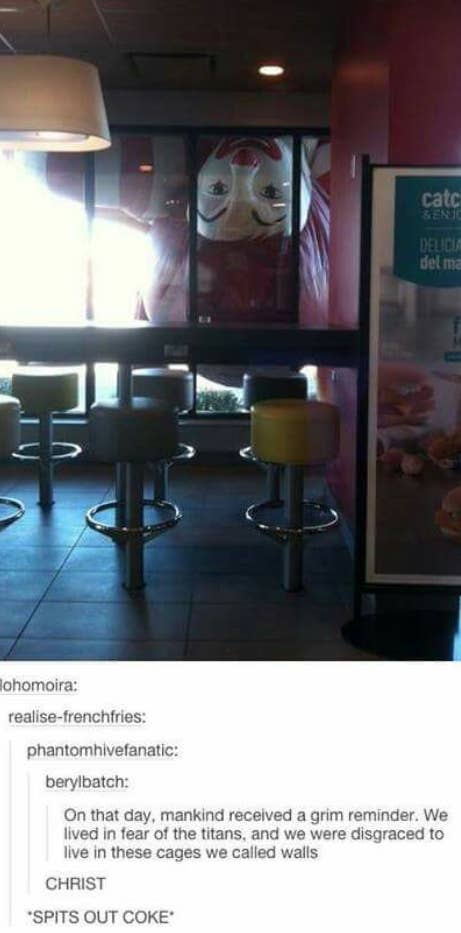 9. Meta
A social media post about a social media post. I feel for the kid but this sh*t is funny.
10. Existential crisis 
Who elses' parents told them they'd work in McDonald's if they didn't do well in school?
11. Very punny
I would like to find this person and buy them a 20-pack of nuggets.
12. Finding something extra in your order
Usually, this is a joyous occasion, this time... not so much.
13. A beautiful mind 
Mathematics is hard enough without adding McNuggets into the equation.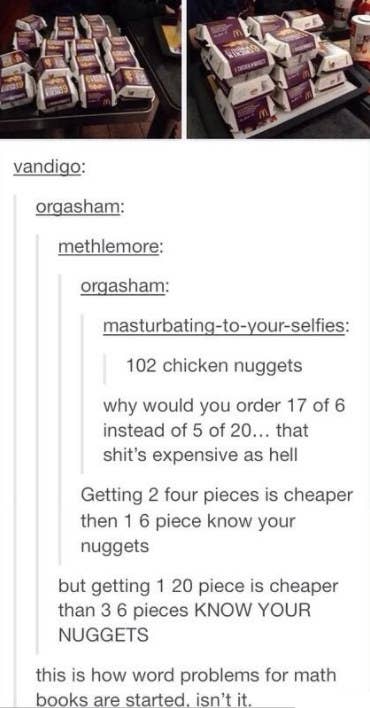 14. What a time to be alive 
To say McDonald's has a monopoly would be an understatement.
15. Poor Kim
There there Kim, there there. Fries will make you feel better, how about a milkshake? Strawberry?  
16. Fitness
Abs are made in the kitchen, not in the gym.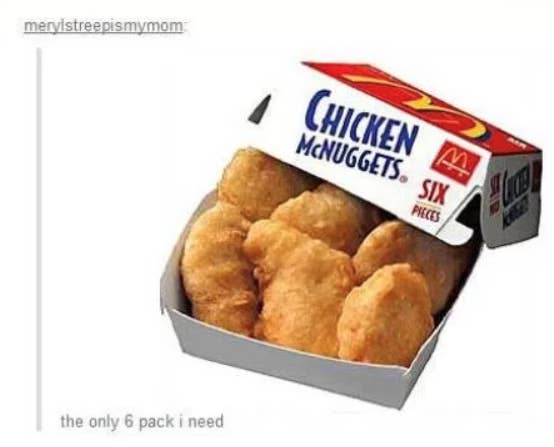 17. Inspirational quote
It doesn't get more inspirational than this, who else can relate to this post!?
Hope these posts had you ROFL'ing like I was. I also really want some nuggets now. I need to find my nearest McDonald's ASAP!