What Miranda Kerr eats in a day will probably make you very sad
Miranda Kerr is a supermodel who shines both on the catwalk and in the kitchen. Whilst we love seeing her strut her stuff it's also pretty cool to get some insight into what makes her tick. More specifically, what she eats to give her a body to die for. Disappointingly, it's not a lot, and it will make you sad. Have a look for yourself.
1. Hot water and lemon
Miranda says this combination is "a really great way to kick-start your digestion." It's full of vitamin C and can help fill you up. No matter how much you drink of it, however, it will make you feel empty in your soul.
2. Smoothie 
 This usually happens not too long after making her hot tea. She can have any combination of ingredients but her favorite go-to smoothie includes, almond milk, fresh papaya, spinach, blueberries, raspberries and almond butter. She also adds some Kora Organic skin food supplement. Nutritious and delicious.
3. Pancakes 
Mini pancakes, yes, but pancakes all the same. Get yourself some free range eggs, some oats, and a little banana and mix in the blender to make the batter. Get some coconut oil, and make mini pancakes to your heart's content.
4. Grilled salmon
For lunch, Miranda has what I call a nutritionist's dream. Salmon with rushed garlic, turmeric and lemon. Side salad of sprouts, arugula, cucumber, purple cauliflower and avocado. Watch your portion control to optimise health benefits. Make a dressing with olive oil lemon and apple cider vinegar if the salmon's oils aren't enough.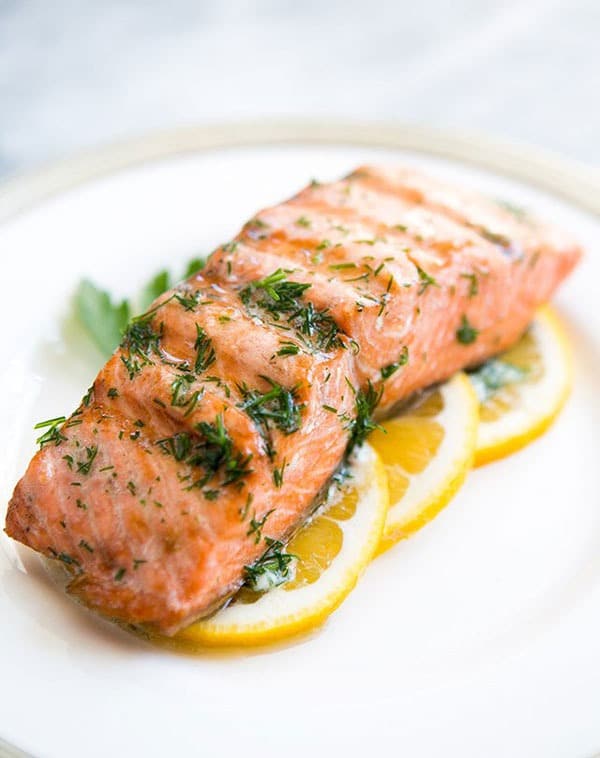 5. Slow roast chicken
Slow roast chicken with onion, garlic, lemon, turmeric and rosemary is one of her favorite dishes. Cook the seasoned chicken for seven hours, and serve it with some homemade sweet potato mash and vegetables or salad. Miranda has a spinach, cabbage and halloumi salad.
Not much of a meal plan to make from this, but at least there are pancakes on the list. Albeit mini pancakes, but yummy pancakes nonetheless. Try and implement a day of eating like this into a healthy and active lifestyle.