This bizarre frying hack will forever change the way you cook bacon
Bacon is arguably one of the best things ever to be invented, and it's probably the only thing from keeping me going vegetarian or vegan it's so good. I could do without chicken or eggs but I would quickly dissolve into nothing if I couldn't have a bacon cheeseburger.
When you usually think about bacon you have a salty, crispy treat come to mind, right? Bacon is traditionally cooked in an oven, over the stovetop or in a microwave, but what happens when you air-fry your pork rinds?
Air-what, I hear you say? It's not as high tech as you may think. When you air-fry something, you do literally do that to it. And even though the contraption you use to do so looks like a spaceship, you shouldn't be intimidated to give it a go. Besides, don't you want something that's crispy and chewy at the same time?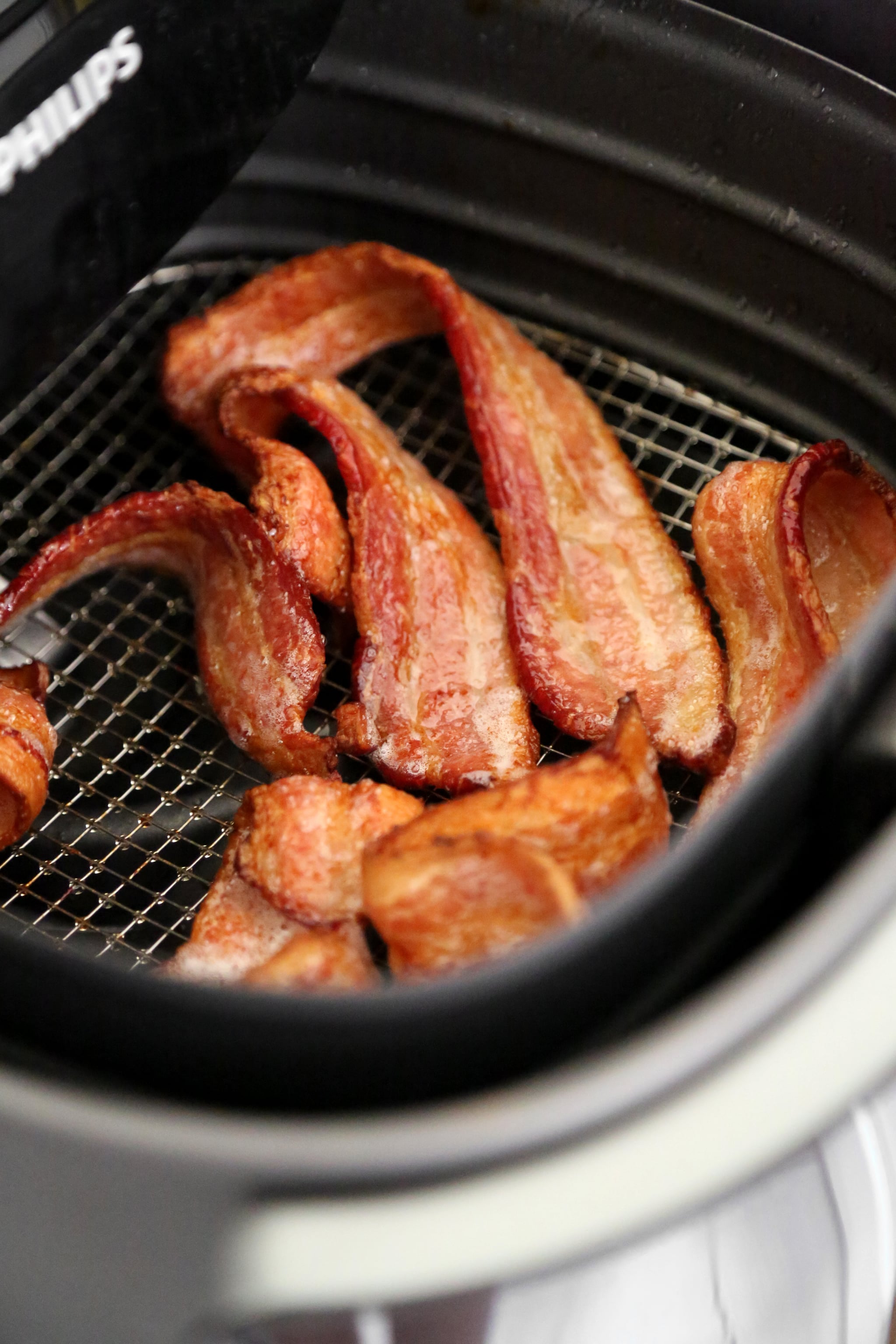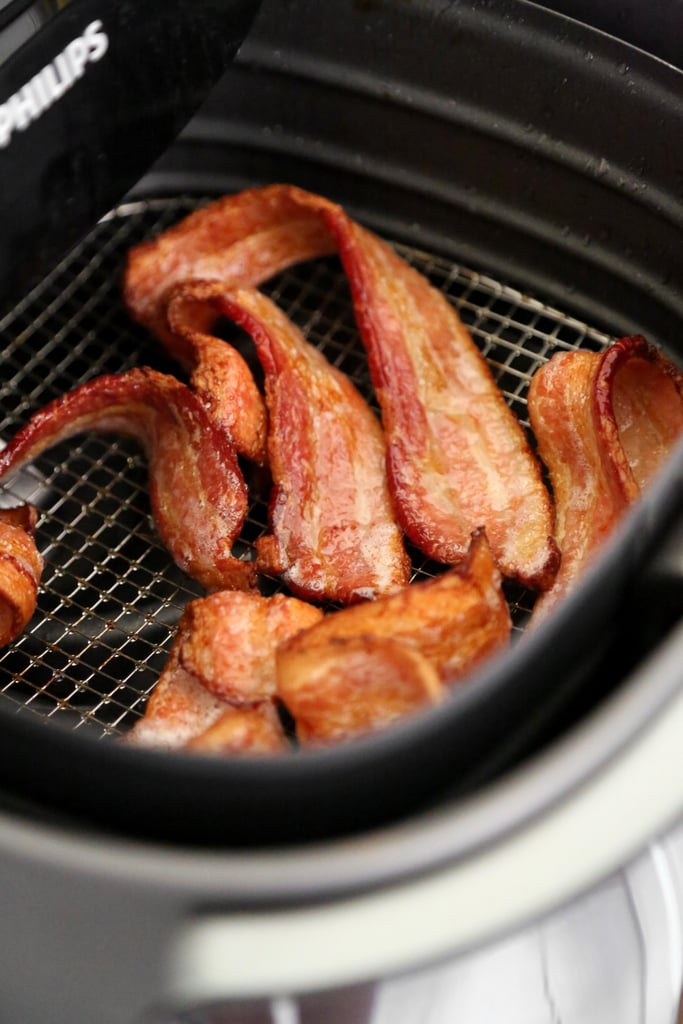 An air-fryer appliance is about the same size as a slow cooker. It contains a drawer with a metal mesh bottom for the food. The appliance blows hot, dry air on food to fry it with little to no oil and from any with 5 to 55 minutes, you could have crispy, relatively healthy fried foods in the comfort of your own home.
This trend took 2016 by storm thanks to celebrity endorsements from Gordon Ramsay, Paula Dean and Oprah Winfrey. Gordon Ramsay, in particular, has raved a lot about it. When it comes to his kitchen gadgets he loves his air fryer because it allows him to fry food at home without any of the fuss. He's got his whole family into it and he even thinks his oldest daughter Megan could even be using one she took to college with her to run a small fried food business with.
So what's the dang fuss about? If you have no clue how or where to begin, you could watch a YouTube video instructing you what to do. Be sure to have the settings double checked because while you expect crispy bacon, you could get soft bacon.
If this happens to you, you can simply put your bacon in for a little longer until you get the consistency you desire. What I could call the average American crispy bacon should look something like this.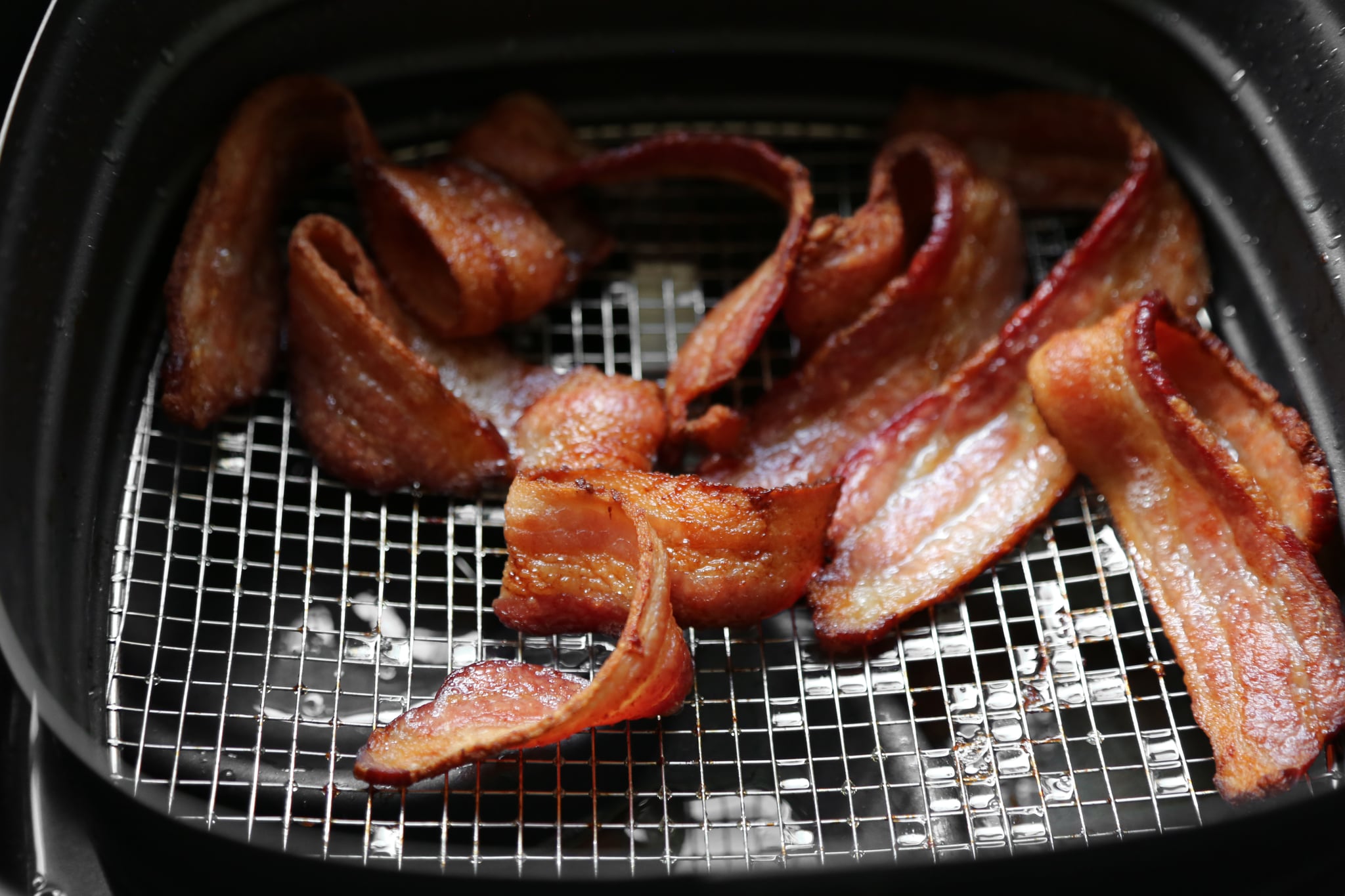 Not only does the bacon look good, but air-frying helps the meat retain its size. Cleanup is a breeze too, simply take out the bacon grease and save it for later cooking or dispose of it responsibly. Why you might want to do this is because there are no black-charred bits collecting as usually happens when you cook meats like bacon in high heat and oil.
Not too long ago we found out that Scientist in the UK and China are working on breeding genetically modified pigs that grow up a lot leaner compared to what we eat now. With all of these strides in pork innovation, it won't be long until bacon is officially a diet food. I dream of that day.