There are two foods out there stopping people getting matches on Tinder
As we all know, one of the best ways to someone's heart is to go through their stomach. It's why Nando's and Wagamama are always full when you go there - every other table is an awkward Tinder date.
Why do these two particular food establishments manage to always be full of 20-somethings trying to court each other? For a sense of familiarity with each other, that may not come naturally through conversation. Partaking in an activity you both enjoy: eating - specifically, eating exotic chicken - means you're more likely to bond with someone in more ways than one.
If someone's profile pic on Tinder doesn't do it for you, you usually look at their hobbies and interests to see if you have common ground, right? Well, as it turns out, people's foodie likes and dislikes play a much greater role than expected. According to a study by the online dating site Zoosk, people who mention foods like guacamole and chocolate in their dating profile get more inbound messages than those who are into foods like fried chicken and yams.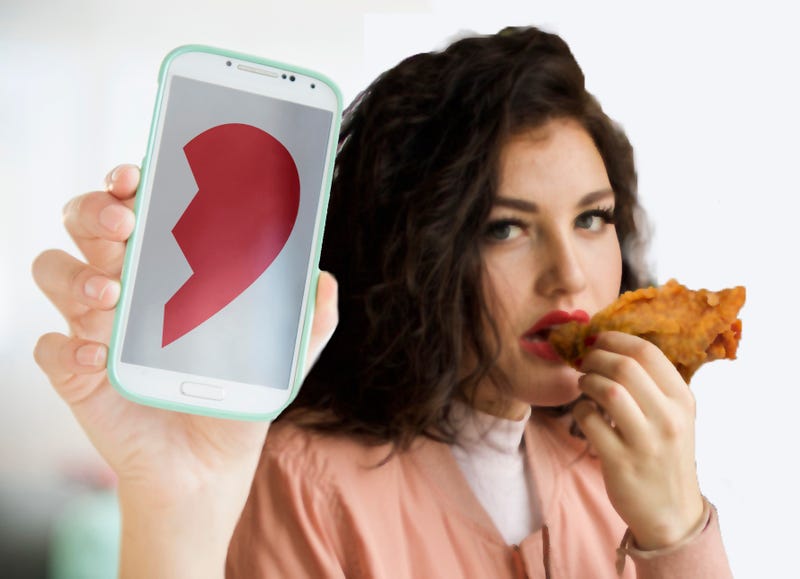 Zoosk analyzed 733,185 dating profiles and 364,609,566 first messages to find out how mentioning different foods and food-related phrases changes online daters' romantic interactions.
Overall, any mention of food in an online dating profile meant an increase in inbound messages but mentioning fried chicken meant a 15 per cent drop in messages and yams (or sweet potatoes) saw a 70 per cent drop in messages.
Guacamole saw your chances of an inbound messages increase an eggplant raising 144 per cent. Putting chocolate in your bio meant an increase in inbound messages of 100 per cent and oddly enough, potatoes meant an increase of 100 per cent too. Also, high on the list was salad at 97 per cent, with sushi and avocado also having high percentages in the nineties.
If you want to you can take a chance on pho and noodles, they increase your chances by six and three per cent respectively.
People seem to have no love for burritos either; mentioning the Mexican delight meant a seven per cent decrease in response rates. The same for pizza too! What the hell is wrong with people? In what world does the idea of sharing a pizza with someone seem unattractive? I guess people would rather just eat pies all alone in their underwear where no one can see them.
Once you get yourself that actual date, be wary of where you take them for a bite. Taking someone to a fast food restaurant can be a bit of a double-edged sword: there's an eight per cent chance men will think you're cheap and a 31 per cent chance women will think you're cheap. There's also a significant chance both sexes will think you're easy to please (which may or may not work in your favor).
As you can imagine, there are a plethora of percentages you could consider - and trying to break all of them down will leave your brain frazzled. The time it takes for you to figure out which foods you should discuss with your date could be so long that your date may have even moved on to their next potential lover - so don't stress about it too much. Keep in mind that foodies are sexy, so you've already got a head start (just don't talk about yams).