This new 1,650-calorie burger from Chili's is a vegan's worst nightmare
A pepperoni pizza is wonderful, and pasta is definitely more than passable, but sometimes, nothing is better than a burger for killing those hunger cravings stone dead. Lettuce, mayonnaise or a tomato are all well and good, but for me, as long as you've got a hunk of meat sitting snug in a sesame seed burger bun, I'm pretty happy.
I don't think that's what you could call a controversial opinion. In fact, I'm sure there are plenty of people out there who agree that burgers stand at the pinnacle of all fast food. But what happens when your average burger just isn't enough, when the Grand Big Mac meal you just ate feels neither grand nor big? What do you do then?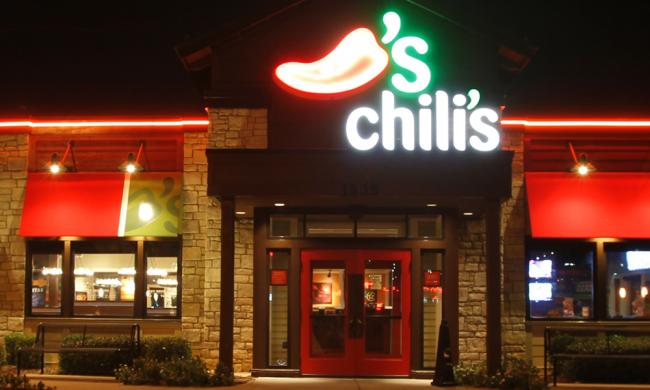 You head to Chili's, that's what, and when you get there, you demand to see the Boss. No, I'm not talking about the guy who manages the Chili's: I'm talking about the new burger available at certain locations and branches, named the Boss Burger. Once you see what this meaty giant is made of, you will understand how it earned this name.
Your average burger consists of ground beef, right? Chicken, occasionally. Pulled pork, if you're feeling fancy. Well, it's a good thing the Boss Burger isn't your average burger, because it's packed to the rafters with five different kinds of meat, smashed together in a veritable meat salad of delicious cooked flesh.
Bacon, jalapeño-cheddar-smoked sausage, pulled rib meat, smoked brisket; all great meats, but meats never before brought together in a burger until now, all of which sits pretty atop a half-pound beef patty. There's also cheese, BBQ sauce and ranch dressing for extra flavor, while lettuce and tomato mean thankfully that not everything in this burger will push you closer to the grave.
Do not let the excited child featured in this promotional photo fool you. The Boss Burger is not designed to be eaten with children, joy, or even fries, for that matter. At 1,650 calories, it's the equivalent of eating nearly three Big Macs at once (with the flagship McDonald's burger clocking in at a puny 563 calories), and legend has it that if you show this burger to a vegan, they will openly weep.
It takes a lot of patience, determination and willpower to successfully eat the Boss Burger, but just as much virtue is required to track it down in the first place. The Boss Burger has just made its debut at the test kitchen for Chili's, and to the joy of giant burger lovers everywhere, will be slowly rolled out at select locations across the country.
Well, there you have it folks. Finding the Boss Burger will be difficult, and once you find it and eat, getting up out of your chair won't exactly be a picnic either. But we must persevere for burger lovers everywhere, for I will not rest until I sample each and every one of those five meats on my tastebuds. I hope you feel the same way.