Starbucks have revealed they're launching their first new espresso in nearly 50 years
One of my New Year's Resolutions was to give up coffee for the month of January and maybe February. The first week was quite difficult - especially New Year's day, when I needed coffee to help with my hangover - but now I would say I don't think about bean water too much.
When I do think about it, though, God do I miss it. Having a warm cup on a cold morning or right after lunch is one of those little things you really take for granted. I would treat myself Winston Wolf-style more times than you would call a treat and boy, was it tasty. Something I really miss, though? A good coffee with some fluffy doughnuts (existential sigh).
Someone who is taking their "new year, new me" hype just as serious is Starbucks (annoyingly). They have released something that is going to make it even more difficult to keep my New Year's Resolution going.
On Tuesday, January 9, Starbucks launched its Blonde Espresso, the first new espresso on the menu since the 70s. For more than 40 years, our Starbucks lattes and macchiatos have contained their "Signature" espresso, but now it looks like Starbucks will spend 2018 and beyond trying to convince you their new Blonde espresso is the future.
The Blonde Espresso is a lighter roast that has just as much caffeine as its dark roast counterpart, which up until now was the only espresso option for Starbuck's lattes and espresso-based drinks, like Americanos. Now you'll have the option of choosing your espresso for the first time, based on what you like: dark or light roast.
Starbucks launched the Blonde Espresso in over 8,000 stores nationwide. You can order a Blonde Espresso for your lattes, flat whites, macchiatos, cappuccinos, and Americanos. The beans for the new drink come from Latin America and East Africa, and are highly acclaimed for their balanced and subtle sweetness.
Andrew Linnemann, Vice President of Global Coffee for Starbucks, said: "We set the standard for a dark, boldly roasted coffee, and in this case, we broke a few of our own rules by taking a lighter approach to espresso which created a bright taste with sweet citrus notes and a smooth body."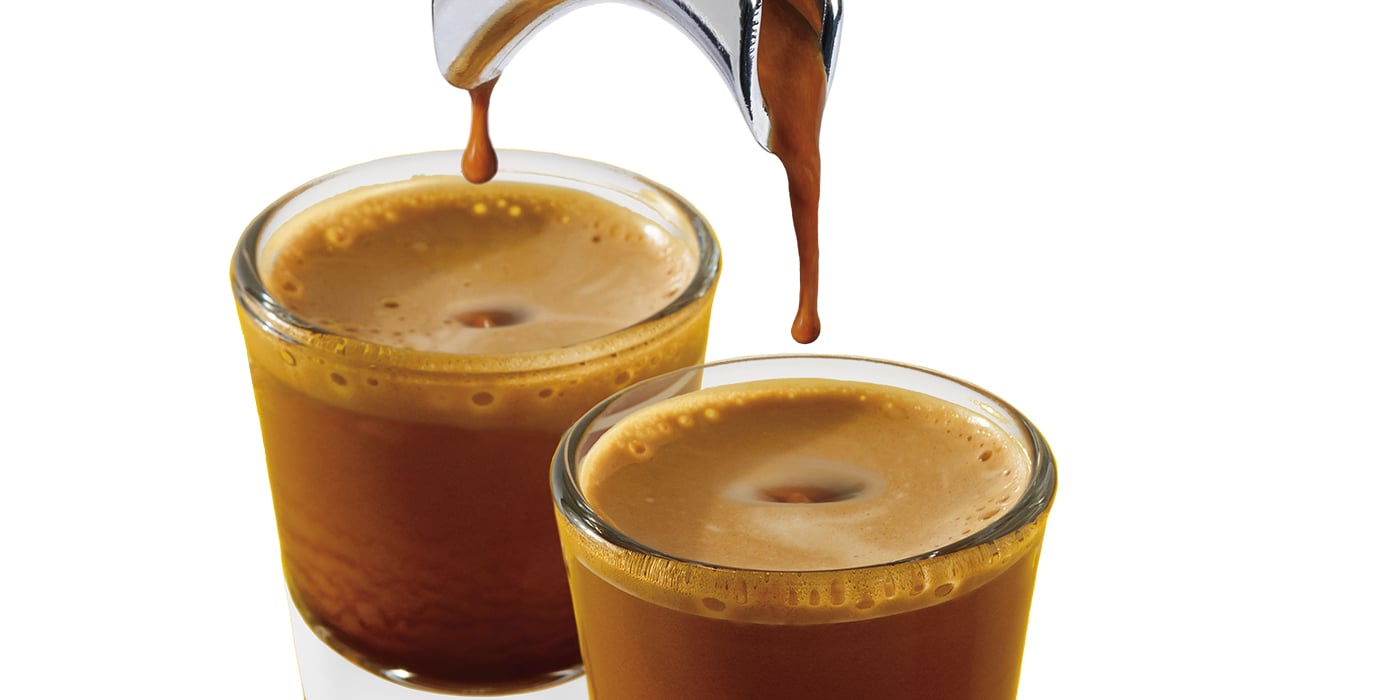 If you're interested, Starbucks suggest trying the new Blonde Espresso with iced drinks, like an iced Americano or Blonde Vanilla Latte. The sweet citrus notes and smooth body make it a tasty pairing.
Another outstanding pairing, in my opinion, is the Blonde flat white. Lighter tones make for a greater tasting flat white. Add a little bit of sugar, and you get a truly unique taste. On a cold night, this order is a must.
The Blonde flat white is especially if you're in the mood to get cozy with a blanket and book, or a good TV show if you're feeling fancy. It goes without saying, though, that you need at least a grande. I know this because I've tried it. Only two weeks in, and my resolution has dissolved faster than sugar in an espresso. A Blonde one, of course.