Ripped James McAvoy reveals how he got so pumped
It's the dream of many guys to acquire the ever elusive "superhero body" at least once in their life. When you go to the movies or sit in front of the TV and see the likes of The Mountain, Chris Hemsworth, Hugh Jackman and others take off their shirt and get their respective sh*t done, you can be nothing but jealous.
As we know though, some superheroes don't need the massive the muscles and chiseled abs to save the world because their powers do all the talking. As a result, actors in those roles tend not to be as jacked up and no one really bats an eye (because their respective power is so cool).
James Macovy, star of M. Night Shyamalan's Split and Charles Xavier in the current rotation of X-Men films, is one of those actors that fit in the latter description of superheroes because his telepathic and telekinetic prowess was so cool. But recently he was snapped swole as hell and the internet couldn't handle it.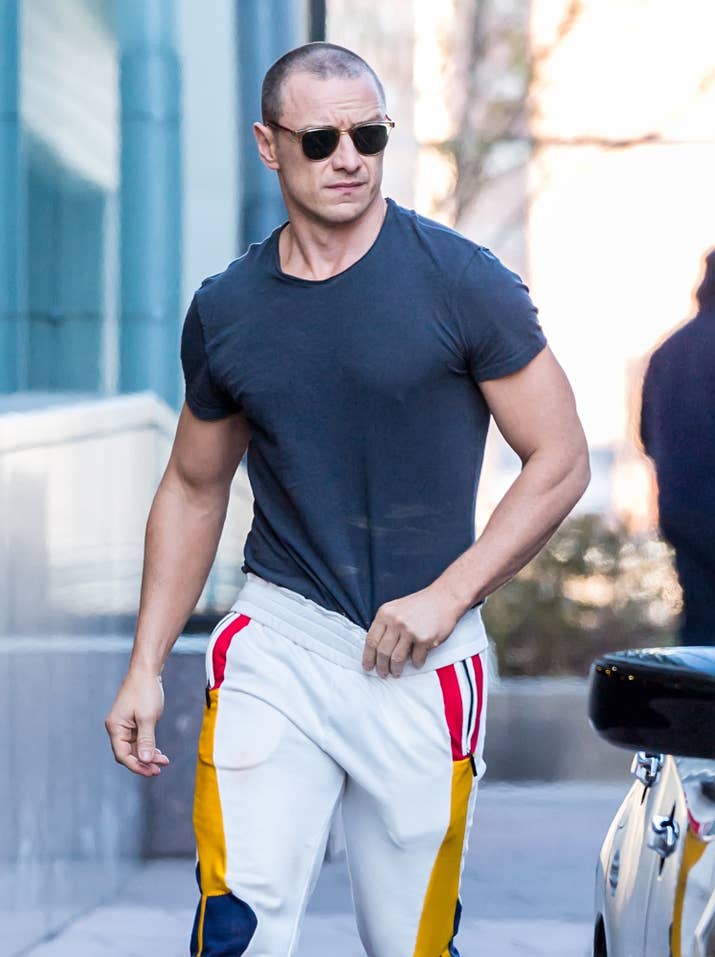 As you can see, he looks very different to how he did at the beginning of the year and the picture went super viral when it was originally released. Whilst he looks freaking amazing, people wondered how he got so swole so quickly.
Digging around for an explanation, media outlets reported that McAvoy had said he ate 6,000 calories a day to bulk up for his role in Spilt (in early 2017). This would make sense because to go from looking like an average joe to Lord Adonis so quickly wouldn't make sense unless he ate a dizzying amount of calories.
The fact that McAvoy ate 6,000 calories a day is absolute BS according to the actor himself. While he did tell Mr. Porter in January he ate 6,000 calories a day, he says he was joking at the time.
Earlier this week the actor took to Instagram and wrote in a post that it "was meant as a joke and is being widely used out of context." Reassuring as 6,000 calories a day is a ridiculous amount, even under the watchful eye of a personal trainer.
The star also explained he felt responsible to state the facts, especially in regards to a diet so extreme on the body. He continues in the post:
"I'm sure most people would never dream of copying the advice of some articles on the internet about some actor but I know some would and id be gutted if they labored under bad advice or worse yet seriously harmed their health."
All this hype around his body is in preparation for M. Night Shyamalan's new movie called Glass. For this role he didn't count calories at all, he just ate a lot. He stresses that whilst he ate a huge amount, it was nowhere near the reported 6,000 calories a day. He also built muscle weight to cut a leaner figure rather than just pile on the pounds.
He and his trainer did the very typical thing of measuring macros to personalize diet plans based on what ideal ratio of fat, protein, and carbs you should eat each day to meet your goals. McAvoy said this is "probably a healthier way of tracking intake," and that's exactly what you wanna hear from a celebrity.