'Peen Cuisine' is a food blog where all the food is a very interesting shape
If you've ever tried planning a bachelorette party, you know that there haven't been a ton of breakthroughs when it comes to making fun, phallic foods. Besides, there are only so many penis-shaped ice cubes one can handle.
Well, if you're really struggling for ideas, there's a new food blog on the block that's trying to class up dong-shaped foods for the better, and it is an absolute delight. To be honest I could never tire of a good phallic joke but let's see what the new kid has to say.
Enter Peen Cuisine, a food blog that launched on Wednesday. The site marries tasty Pinterest-worthy recipes with tongue-in-cheek phallic aesthetics. Lauren Horn, the 27-year-old founder of the blog, told Cosmopolitan.com she "wanted to make penis-shaped versions of food that you'd actually want to eat on the regular."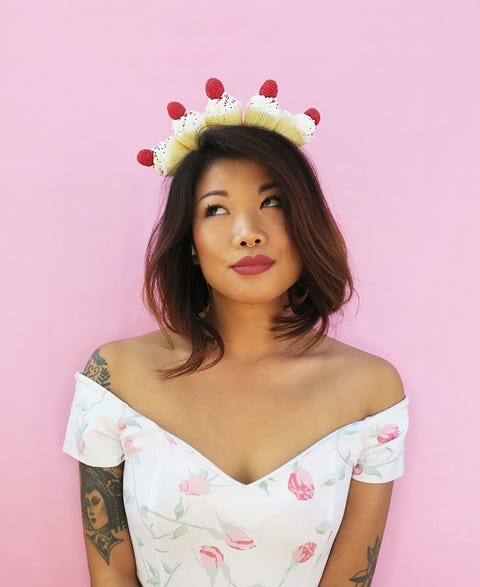 Readers can expect simple, tasty, vegetarian bites - Horn is a vegetarian herself, and jokes that the blog is a "meat-free blog". Her recipes take less than an hour to make, because she claims that "people should be able to enjoy d**ks every day, not just at bachelorette parties."
Horn created the blog between projects working as an illustrator, and first came up with the idea for Peen Cuisine a year ago. She said she had been drinking with friends when they started talking about why penises make people laugh.
"I wondered if cave men used to see dick-shaped rocks and chuckle to themselves, or if this was something relatively new," she said. You know what, Lauren? I wonder that exact same thing. "All of a sudden, a lightbulb went off in my brain: dick-shaped foods would be funny." Thus, the idea of coupling penis-shaped foods with her grown-up vegetarian-friendly palate was born.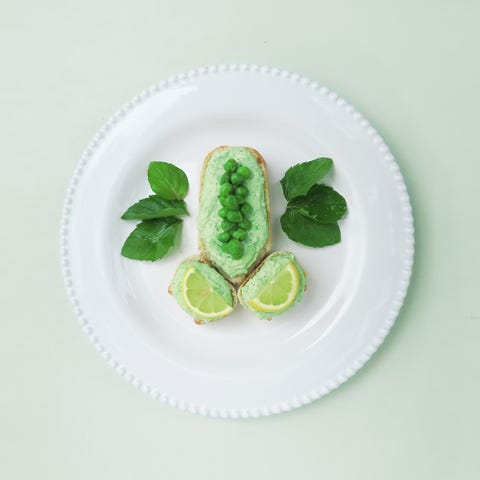 The origin story behind her blog's namesake is just as cute as the food innuendos. Horn had posted a photo to Instagram that said "foods before dudes" and one of her commenters commented "cuisine before peen" in response. "It was so damn clever and I made a mental note of it," Horn said. And thus, a legendary blog name name was born.
She named her blog this and tracked down the woman who left the comment, taking her to dinner to say thank you for the inspiration. She said: "I was like, 'Hey this is super random but you left a comment on one of my photos two years ago and it kinda inspired my newest project.'"
It's not just the pictures that are amusing, her wordplay is just as hilarious and innuendo-filled. Each recipe is filled with hilarious little Easter egg puns that will make even the worst cooks feel like they could show a dish who's the boss. How can you not when you read "knead that dough like you're in the backseat of a Kia" for a gorgonzola pizza?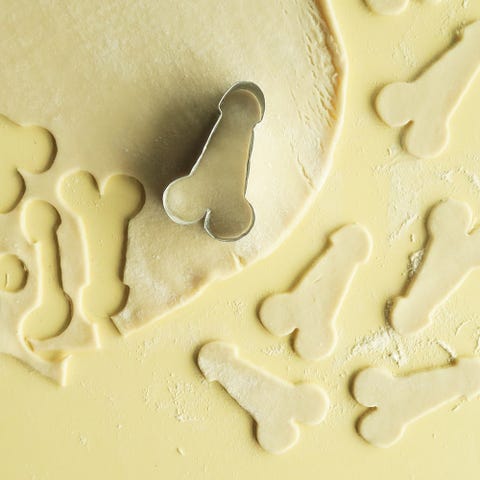 Future recipes Horn cites will be "Eggs Bene-d**ked" and "Spinach and Artichoke Me Harder Dip." For the future, Horn wants to get Peen Cuisine turned into a cookbook, and is thinking about launching a YouTube channel as well.
You can look out for two new recipes every week, as well as a weekly newsletter (called "Just the Tip", which is brilliant) with both containing cooking sex tips that tantalize both the taste buds and more... personal places. Watch out because this Peen Cuisine is sure to blow up.