Model Chrissy Teigen reveals her biggest pregnancy cravings
If you've spent any time whatsoever hanging out on Twitter, you'll know that Chrissy Teigen is the absolute queen when it comes to social media. In an age when most celebrities have an entire marketing team to ensure they come across positively to their adoring fans, Teigen seemingly has little more than an iPhone, and her own caustic wit.
On top of being a social media whiz, Chrissy Teigen is, of course, a model, but more importantly: she's a foodie. She's talked many times about her cooking techniques and favorite foods, and a few of her typically racy selfies have actually been food-related. But when talking about Chrissy Teigen and food, there's one subject which has not yet been broached: pregnancy eating.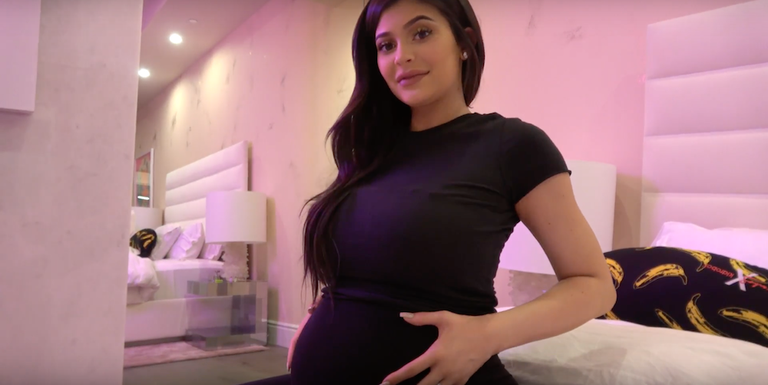 We all know by now: the task of eating for two can bring out some pretty weird cravings in women, and whether you're talking about Kylie Jenner, Khloé Kardashian or anyone who hasn't appeared on Keeping Up With The Kardashians, you can bet that those nine months have been pretty interesting for their relationship with food.
Chrissy Teigen is no different. Pregnant for the second time with her husband John Legend, the 32-year-old revealed her cravings this time around. I don't know about you, but if these are pregnancy cravings, then maybe I've been pregnant this entire time.
Speaking to Food and Wine, Teigen revealed that carrying to term for the second time around meant she could no longer have Thai food, but that's okay: she told us about how her recent collaboration with McDonald's for the Dollar Menu ended up coming in very handy indeed.
"Now I'm entering that phase with crazy acid reflux," she said of her enduring pregnancy. "It's not a bad thing because I can only eat pasta and potatoes. I can do hamburgers." And hamburgers she does indeed: Teigen revealed that when it came to delicious beef in burger, she revealed: "Nothing reheats better than a McDonald's cheeseburger."
"I put it in for 35 seconds, still in the paper, and it comes out like a soft, delicious, warm pillow. It's perfect. I swear, anytime I order them, I get four at a time and keep them in the fridge and then just heat them up, and it is truly the perfect snack. I get it with hot mustard because hot mustard is my favorite McDonald's dipping sauce."
Teigen also talked to us about how pregnancy cravings this time around are slightly different compared to that of her daughter Luna, who was born in April 2016. Talking about her impending son, Teigen suspects this little boy is pickier than his big sister, but admit she's " craving sandwiches a lot, like deli sandwiches".
"I think with Luna, they were much more specific. I really wanted meat and milk with her. I wanted sour candy. I feel like little boy isn't as picky as Luna was."
Pregnancy can be weird, can't it? But whatever Chrissy Teigen likes to eat when she's expecting, I expect no less than for her to have fun eating, and look great doing it.