'Fittest vegan in the world' reveals everything he eats in a single day
I really envy you vegan people. So resilient, so zen. To be able to say no to burgers, steak, chicken nuggets and pizza is something I don't think I could get paid to do. Seriously, Veganuary was so hard. I almost gave up eight times. Even if you don't stick to it all the time, research has shown that even if you implement small parts of a plant-based diet into your life, you can see some serious benefits.
If you're thinking about switching to a plant-based diet, Rich Roll can help. The ultra-endurance athlete and best-selling author went vegan when his health took a nosedive right before his 40th birthday, and he hasn't looked back since. Last September, the ultra-endurance athlete ran 40 miles and swam six miles across the Stockholm Archipelago as part of the Ötillö Swimrun World Championship, so he knows a thing or two about how to properly fuel his body.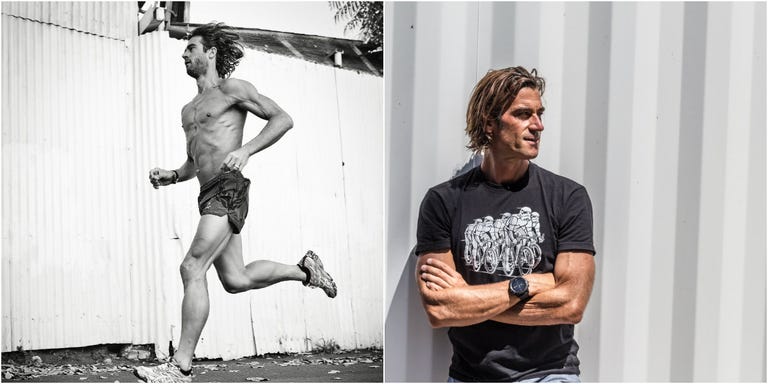 Like any diet, there are both benefits and drawbacks to going vegan: while there's some evidence that it can help boost your heart health, it might not necessarily lead to weight loss, and it can also be expensive. You may even get haters trying to kill your vibe or even literally kill you. For Roll, though, making the switch to veganism has been uniformly positive.
"There's a huge misconception that it's going to be incredibly time-consuming, or that it's going to be more expensive than eating traditionally," Roll told MensHealth.com. "That has not been my experience."
In advance of the release of his upcoming vegan Italian cookbook, The Plantpower Way: Italia (available Apr. 24), Roll shared his vegan meal plan, including breakfast, lunch, dinner and snack options. You'll be happy to hear that even Chipotle is in there too.
For breakfast, Roll starts the day with a smoothie full of dark leafy greens such as kale, spinach and chard. He also suggests tossing in beets, or beets greens, and lots of berries, including blackberries and blueberries. When he really wants to get fancy, he'll give the liquid concoction an extra boost by mixing in some matcha, chia seeds, ground flaxseed, and spirulina. For the uninitiated, spirulina is a type of algae.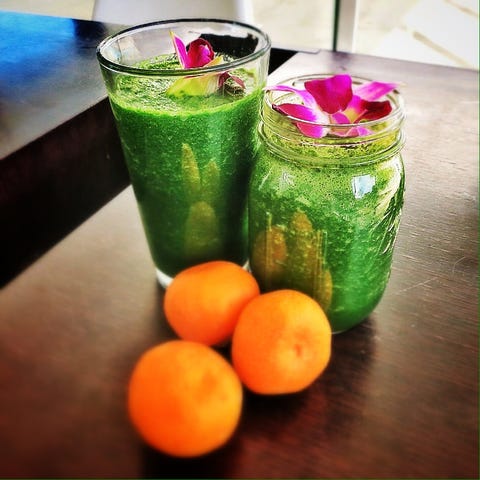 On top of this, Roll also suggests a twist on the traditional breakfast cereal: cold quinoa. "You can make it in three minutes and put all types of berries on top of that and some coconut milk or almond milk," he says, before adding: "Beyond that, gluten-free toast with a little almond butter on it — that's a go-to for me."
Roll will make an extra big smoothie, so he cam take some in a thermos to work to drink through the morning. "Throughout the morning hours, it sort of keeps your appetite at bay and your energy levels running high," he says. Otherwise, he'll have a few bananas, almonds, walnuts, or pumpkin seeds for a pre or post-lunch snack.
For lunch, Roll keeps it simple with a big salad with lots of vegetables, complete with a little bit of balsamic vinegar or olive oil. If that doesn't hit the spot for you, Roll actually suggests — wait for it — taking a stroll to Chipotle. "You can go get a bowl with rice, beans, guacamole," Roll says. "Guac is a big favorite of mine."
For dinner veggie, enchiladas do the trick for Roll, but he's also a fan of bean-based pastas, particularly for the guy who's short on time. "You boil water and cook them for five minutes. You could make tomato sauce by literally putting tomatoes in a Vitamix and blending them and it doesn't take any time whatsoever," Roll promises.
Veganism isn't for everyone, but Roll says it is doable, even if you lead a super-active lifestyle. "As long as you're eating whole foods in their natural state, you'll be able to fill yourself up," he says. "You can fill your stomach and feel satiated without eating all the refined grains and sugary things that tend to pack the extra pounds on." Don't feel bad for having pasta for lunch and dinner: just know there's different ways you can do it.