Chrissy Teigen has been cast as the face of McDonald's new Dollar Menu
There is little doubt that Chrissy Teigen is perfectly suited to promote fast food brands. The model, who is famous for regularly giving into her fast food cravings, has been spotted rocking KFC jumpsuits and leaving extravagant tips at Outback Steakhouse,
Chrissy also boasts a pretty elaborate food blog. Since 2011, So Delushios has been giving us the insight and personal ramblings of a girl who loves bacon and can't be fat (lucky her!), and Teigen successfully supplements her rambling beautifully through her Instagram. One scroll of her account and you'll see some of the pictures of delicious the food she indulges in, which will no doubt do some crazy things to your stomach.
Now, however, Chrissy's love for fast food seems to have transformed into a lucrative business venture. In a McDonald's advert released on Sunday night, which ran during the Golden Globes, Teigen starred in a 30-second spot which effectively put her in the position of spokeswoman for the arrival of the fast food giant's one, two and three dollar menus.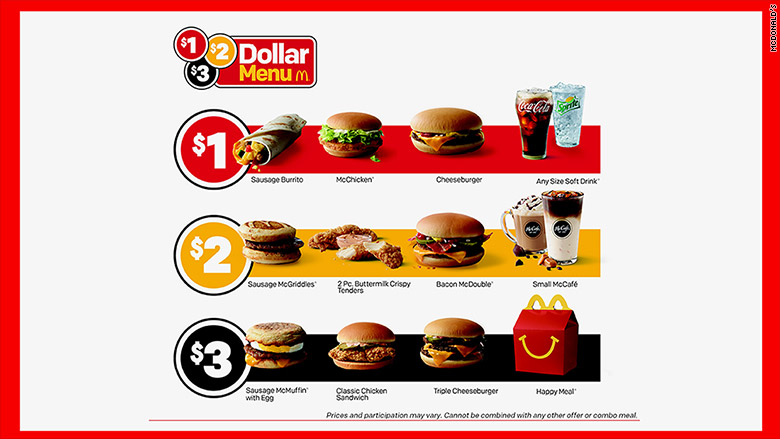 In the commercial, Teigen is seen driving up to a McDonald's window, where she asks for a "they never feed you at these things" meal. She is then seen in a dark theater, surrounded by some rather famished people.
We then see Chrissy rummaging through an award ceremony gift bag. Having purchased five cheeseburgers and five McChickens (for a dollar each), she returns to her seat and distributes them to the crowds, thus saving the awards show. Not all heroes wear capes, right?
What's probably even cooler than giving everyone free McDonald's, is that she had actually skipped the Golden Globes this year in favor of a taco night at home with her family (imagine being so cool that you skip the Golden Globes). Once the ad aired, a clearly excited Teigen tweeted, "ARE YOU SO PROUD OF ME!"
This isn't the first time the star has been hired by McDonald's to promote their brand; last summer, she delivered burgers to firefighters in Hoboken for a "McDelivery" partnership with UberEats.
McDonald's new Dollar Menu was announced back in October last year. It is the restaurant's answer to what can be effectively seen as a value price war between fast food companies, in which Subway has brought back the footlong, Taco Bell is releasing a string of one dollar menu items and KFC is pushing a five dollar fill-up.
Since the Dollar Menu was removed in 2013, McDonald's has struggled to attract deal-hunting customers. With the menu's return, and with the introduction of fresh beef and vegan option in certain locations, it looks like McDonald's is looking to expand and diversify it's already large audience.
Customers will now be able to get a humble cheeseburger for one dollar (among other times), a bacon McDouble or two-piece chicken tender for two dollars and a triple cheeseburger or Happy Meal for three.
The "$1 $2 $3 Dollar Menu" has been available since last Thursday if you didn't already know. I can't imagine you need much convincing to get yourself down to your local golden arches, but if you're feeling super lazy, you can just get a couple of cheeseburgers delivered to your house.