8 Fun facts you definitely didn't know about Guy Fieri
If you didn't know already, Guy Fieri is the greatest man alive, period. Okay, that's a bit of an overstatement, but the man gets a lot of stick for no particular reason and I need to show the man some love. Not only is Triple D a great show that supports local restaurants but the man's food is, for lack of a better word, "The Bomb dot com".
Whether you love the guy or not, there are a few things you'll be surprised to hear about the man from Columbus, Ohio. Here are eight things you definitely didn't know about Guy Fieri. Nine, if you didn't know the Columbus thing.
1. He wanted to be a chef since he was a kid
Guy's mom is a veggie and as a child, he was constantly battling her with his staunch carnivorous ways. Things came to a head when he was 10 years old and his mom said: "If you don't like the way I cook, then you cook." That day, he rode his bike to the local grocery store, put a few steaks on the family tab, and got to work. Guy recalls: "My dad said 'This might be the best steak I've ever had in my life.' And that was it. I knew I wanted to be a chef."
2. Guy would take a wok over a grill any day
Guy says: "The wok is one of my favorite things to work with when I'm camping. Outdoor cooking is not just about hot dogs and hamburgers. There are so many styles of food you can make."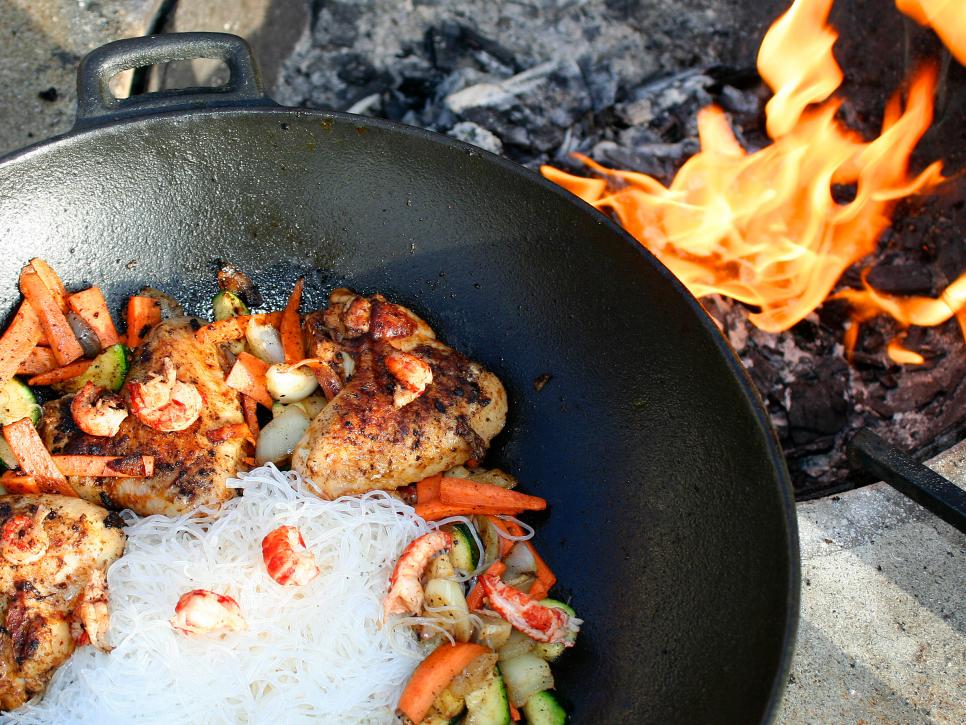 3. He has a son, and he's an awesome baker 
Hunter, his eldest son, is super ambitious and want to follow in his dad's footsteps. "Hunter cooks a lot; he gets into it," he says. "And he really likes to bake." As for Guy: "I can't bake anything. I'm the worst. My cakes always come out flat."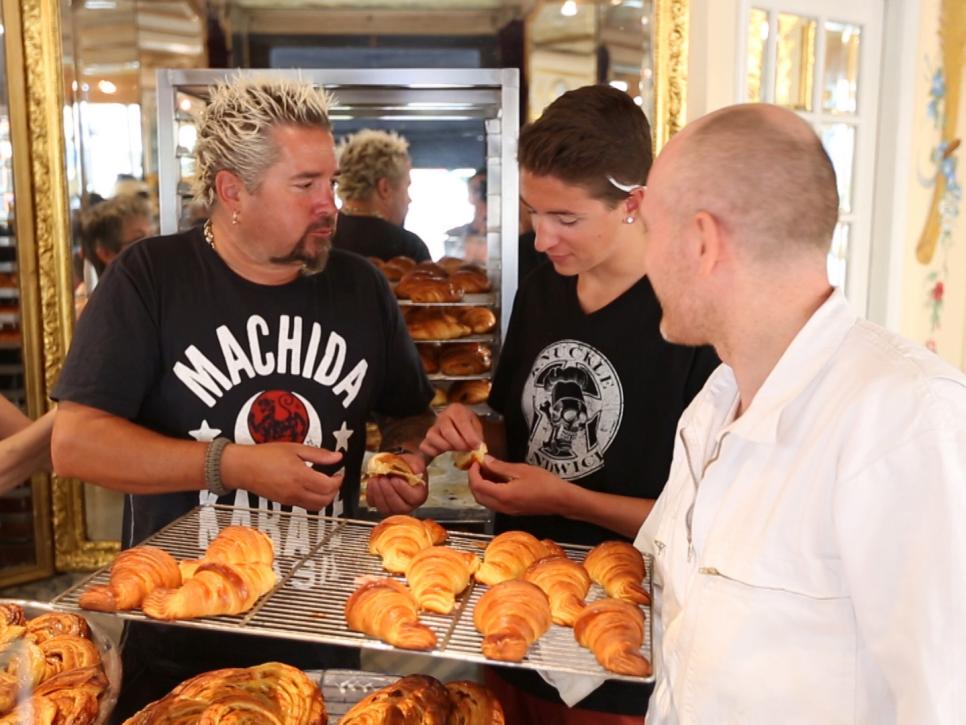 4. He has a man crush on Masaharu Morimoto
Guy has fallen hard for the Iron Chef. He says: "Of all the great people I've met in my life, he is one of the most gracious and caring. And man - he puts on a party. If you haven't tried his food, it's out of bounds."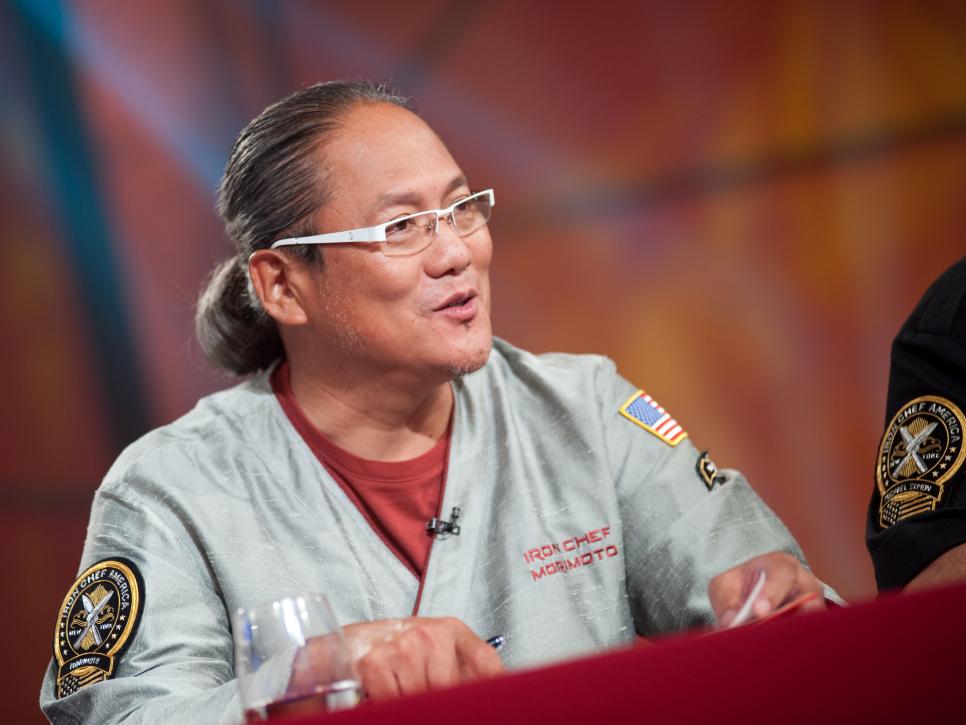 5. He was an entrepreneur at age 10
Guy fell in love with soft pretzels while on a family vacation, and from there, he was convinced by his dad to open a pretzel cart. "We just made a business plan. I had a checkbook. I mean, I'm in sixth grade and I'm rolling with a checkbook," Guy says. "My name was The Awesome Pretzel Company, and I would do the fairs and the rodeos and anywhere I could go that they would let me sell pretzels."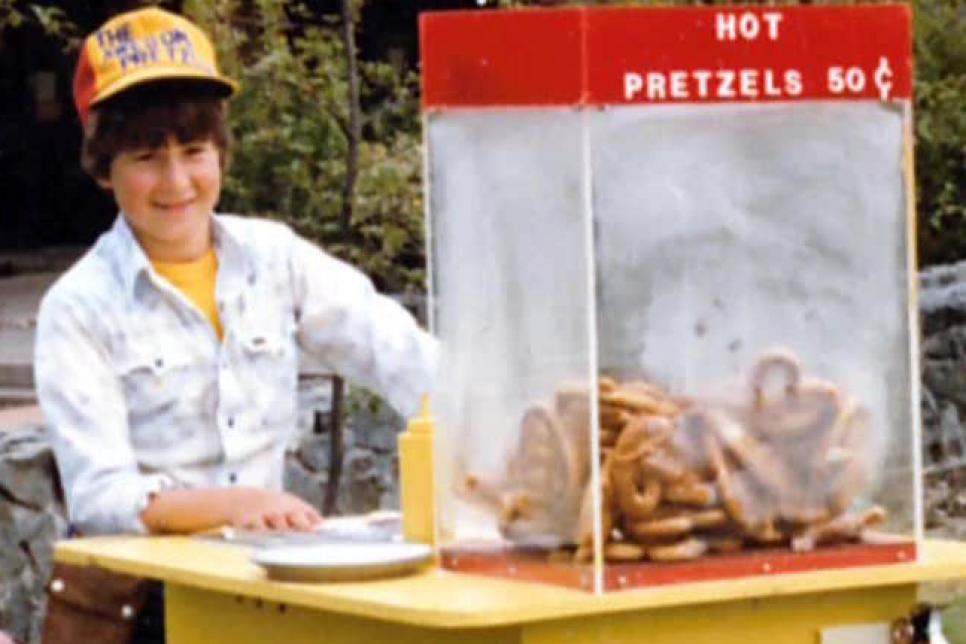 6. He's a cilantro fan
Guy says it's one of his "favorite, favorite herbs." It goes great with Asian cooking, which Guy also adores. My favorite of all Asian sauces and condiments is sambal oelek. It has a nice chili flavor, but it's not super-spicy," he says.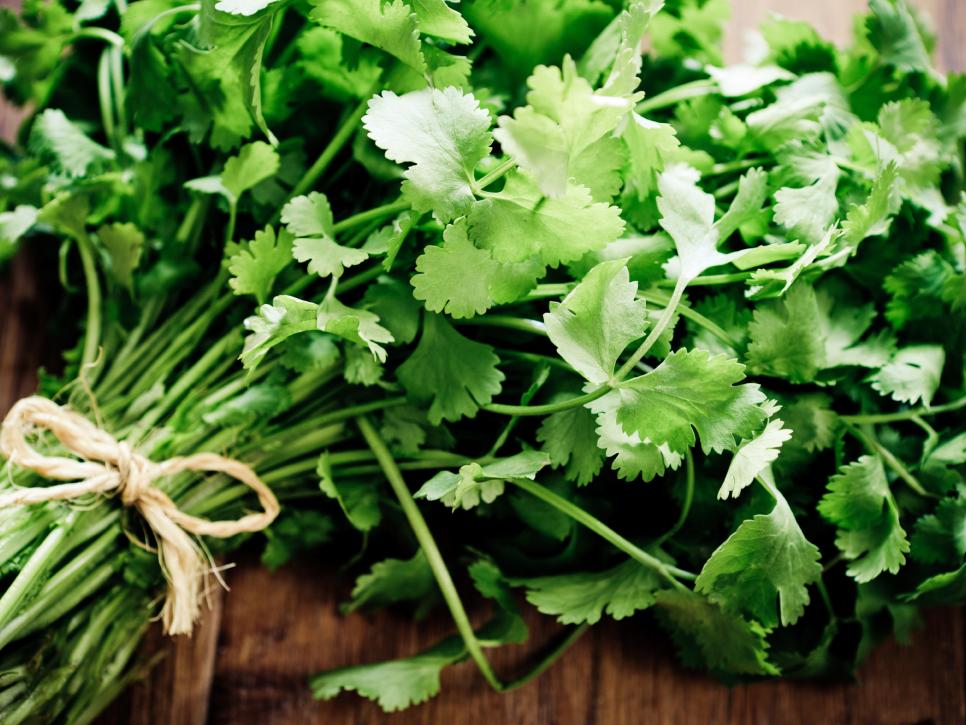 7. He hates eggs
While Guy is quite adventurous when it comes to both eating and cooking new foods, he despises eggs. "I'll eat just about everything. I challenge myself every year to revisit things I don't like," he says, but this rule excludes eggs. "I'm not a huge egg fan," Guy admits.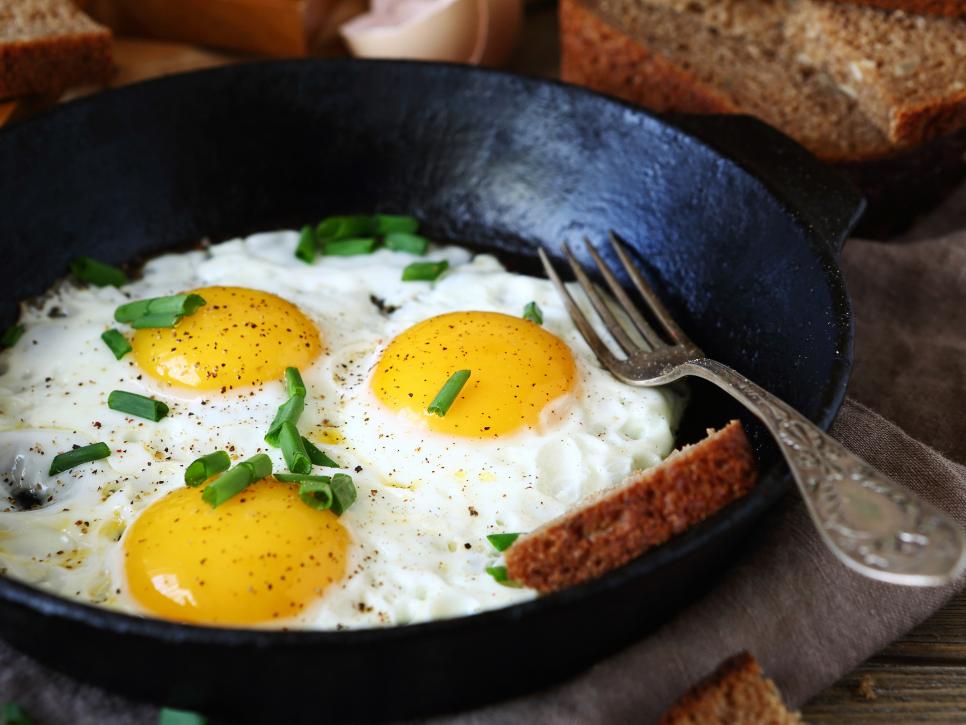 8. He is crazy for kale
Guy may cook himself a mean protein, but he also knows his way around the green stuff too. He realizes that veggies can be the star of a dish too. "I love kale," he says. "I think kale is a vegetable that eats like a protein. It's hearty. You can eat it raw, chopped in a salad, you can eat it cooked, wilted and beat up like a collard green. It's super-fortifying and very healthy for you."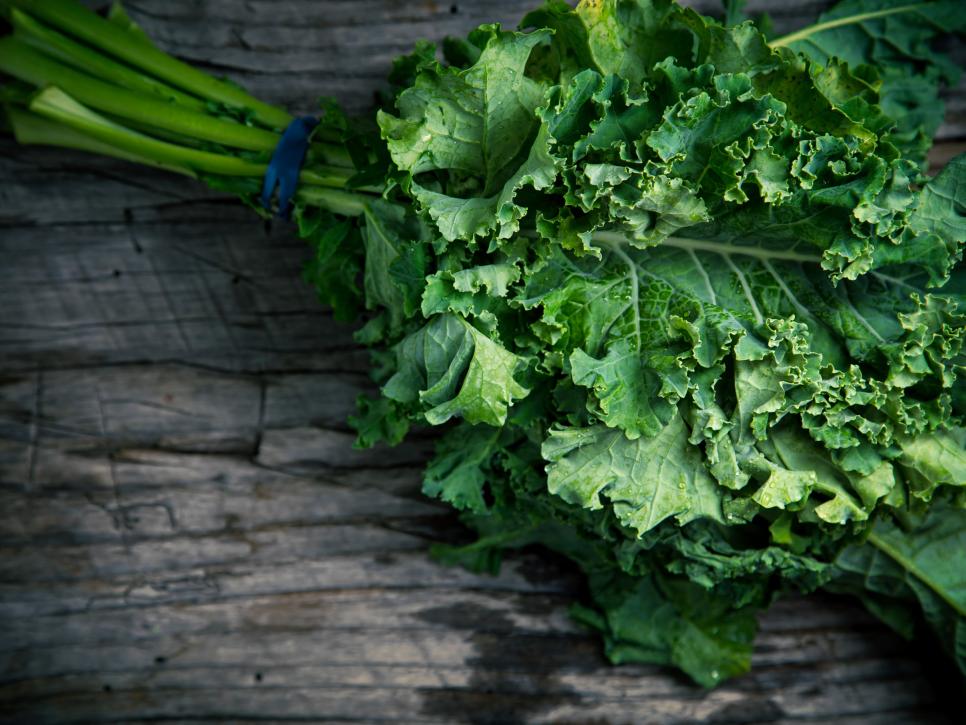 How can you not love this Guy? The least you can do is tolerate him. I will no longer stand for this uncalled-for hatred. As a Flavortown ambassador, I will do my best to make casual eats the stuff of legend. Put that on a flip-flop.